The mayor of Copenhagen is found murdered in his luxury apartment. Next to him is a young refugee and seemingly prostitute, who refuses to give anything but her name, Serafine.
Detective Lars Winkler is put on the sensitive case, which is further complicated by the fact that the victim's mother is the leader of the political party at the absolute centre of Danish politics. She is the current minister of finance and a kingmaker with the power to make or break prime ministers.
When Lars begins to dig into the mayor's past, he slowly uncovers the dark story of a young, idealistic man, whose only wish was to free himself of his family and live his own life.
But everywhere Lars' turns, one question hovers: Who is Serafine, what is her connection to the mayor, and what does she want in Copenhagen?
Dark and chilling, THE SCREAM OF THE BUTTERFLY is the second novel in the internationally acclaimed and critically praised series about Detective Lars Winkler – and Scandinavian crime at its best.
THE SCREAM OF THE BUTTERFLY is out in the US and in Canada now.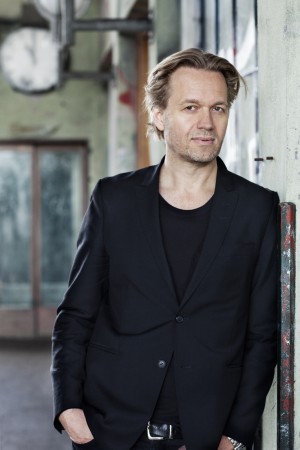 Photo: Isak Hoffmeyer
–Femina  


 "A fantastic and hell-bent finale, you simply won't see coming … Say hello to several nights without much sleep." – Nordjyske
"The Scream of the Butterfly is an ambitious crime novel that succeeds in almost every department." –Politiken

"With The Scream of the Butterfly Melander underscores, that he is one of the new, big names in Danish crime fiction." – Berlingske
"… an impressive contribution to the world of Scandinavian noir ( …) a novel bristling with strong characterizations (…) But the author's skillful plotting also embraces social concerns in a humane and affecting manner, particularly when it comes to the plight of the transgender community. It's an absorbing narrative, full of surprises." – 
Kingston Whig Standard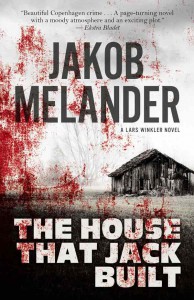 The first book in the crime series featuring Lars Winkler: loner, dad, former punk, and drug addict — and the most dedicated detective in Copenhagen.
A young prostitute is found murdered at the common in Copenhagen. The woman's body has been preserved and her eyes removed with surgical precision. Not long after, another body is discovered treated in the exact same manner. The press quickly names the spectacular case the Sandman Killings.
Detective Inspector Lars Winkler is put on the case. With an addiction to classical rock music and the odd line of speed, Lars is struggling to get his life back together, mostly with his sixteen-year-old daughter, Maria, who lives with him in his rundown apartment while his wife has left him for his old friend and former boss.
Meanwhile, the atmosphere in the Homicide and Serious Crime Department is tense. Despite support from his new young partner, Sanne Bissen, Lars feels edged out. While tracking Copenhagen's most sadistic serial killer to date, his past — which has long been kept secret — is slowly catching up to him.

– Femina

"Cool Copenhagen crime. A real pleasure to read … well-composed and scary in the good, old-fashioned way." – Berlingske
"A brilliant debut."  SUGARPULP MAGAZINE, Italy
"Impressive …  a writer of real distinction …  this is a striking crime debut."  Crimetime.co.uk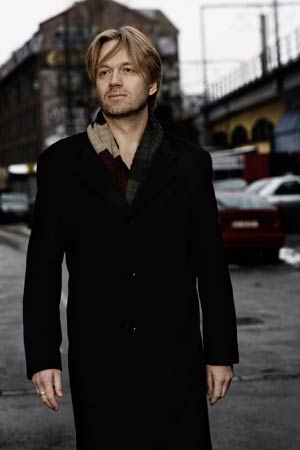 Photo: Robin Skjoldborg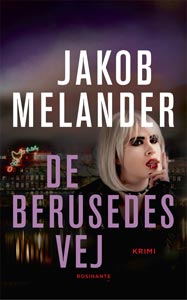 Copenhagen's Police force is under pressure before the EU summit in Copenhagen when a bomb explodes in a rear premises in the district of Nørrebro. A body blown to pieces is found at the scene. Detective Lars Winkler is shocked when the dead person turns out to be Thorbjørn Lehbæk, a reporter at the left-wing website Modkraft – and Lars's old friend from his punk days. Was Thorbjørn in the process of preparing a letter bomb for use during the summit, or was he a victim of right-wing terrorism? Lars' investigation comes uncomfortably close to his own punk-rock past, which he has so far tried to keep hidden – with some success – particularly from his colleague Sanne.
Lars and Thorbjørn once shared everything but a girl came between them and their ways parted. Or what really happened back in 1984, when the young punks Lars and Thorbjørn were flirting with anarchism and violent demonstrations?
FROM HER TO ETERNITY is a new thriller about today's terrorist actions, the sins of the past, and the Copenhagen's '80s punk scene. It is the third book in internationally acclaimed and critically praised series about Detective Lars Winkler. COPENHAGEN CRIME WITH A CAPITAL C


Nordjyske Stiftstidende
"Melander is an exquisite writer, at times decidedly poetic, grand, with an attitude, and a healthy dose of both intellectual and musical vitamins." – Berlingske
"He's outstanding at catching a mood, and often his writing is as detailed and imaginative as a papercut by H.C. Andersen." – Weekendavisen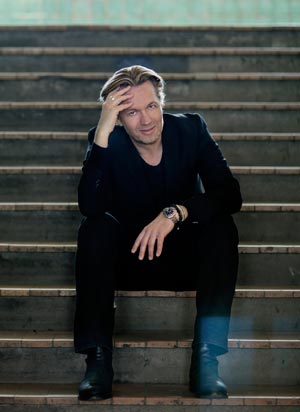 Photo: Isak Hoffmeyer